Note:
Because all of our tea is

 

Natural Crops,so different batch maybe have different taste, but we insure that the same Grade is the same quality;

This Grade Explain is the same kinds Tea comparison,it will very distinct if you carefully taste.
The Grade D is use MaoXie Tea Tree to made,please note it.
Taste specialty:
This kinds of tea is Heavy Roasting Tea,so it will have some Smoky Taste;
 Tea soup is smooth and thick,have some astringent taste but no much bitter.
The high grade tea will more smooth and thick,the tea taste after drink will more stay long time.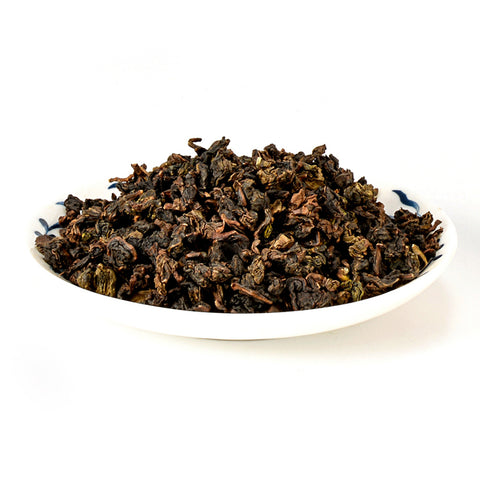 Brewing Tips:
Use GaiWan Brewing as KongFu Tea:
Suggest 8-10g tea with 100-120ml water a times(

About 1:15

);

Use 100℃ boiling water to brew;

The first to third times soak about 5s a times;

Over the fourth time soak 8s-10s a times;

Can brew about 6 times.

 
Simple soak in cup to drink:
Suggest 3g tea with 300-350ml water(

About 1:100

);

Use 100℃ boiling water to brew;

After soak 3min,you can start to taste it,total can brew about 3 times.
Contrast with some other AnXi Oolong Tea
AnXi have 4 kinds of Tea Tree to made Oolong Tea;
They Leaf Edge obvious is different:
Tieguanyin

,is sparse adn blunt;

BenShan

 

is look the same as Tieguanyin,maybe is hard to distinguish for the public;

MaoXie

 

Leaf Edge is Sharp;

HuangjinGui

 

didn't have sawtooth edge.
How To Storage:
Keep it

 

Dry

 

and

 

No Sunniness

;
Storage in Refrigerator is the better.
Sealing clip
All of tea will have a Sealing clip to help you seal the bag after open it.